Professional Daycare for Children 6 Weeks - 12 Years
St. Mary Catholic Learning Center - Hilbert, WI
The caring staff of St. Mary Catholic Learning Center provides professional child care for children age 6 weeks to 12 years old, with a focus on each child's educational, social, and emotional development. Center hours are 6:00 am to 5:00 pm, Monday through Friday. Part-time and full-time rates are available, well as before and after school care.
The Center is located on the St. Mary Catholic Church Hilbert campus, 108 South 6th Street, in the heart of Calumet County. We serve families of all faiths from Hilbert, Chilton, Stockbridge, Brillion and Reedsville.
Come join the fun and spread the joy of learning with us!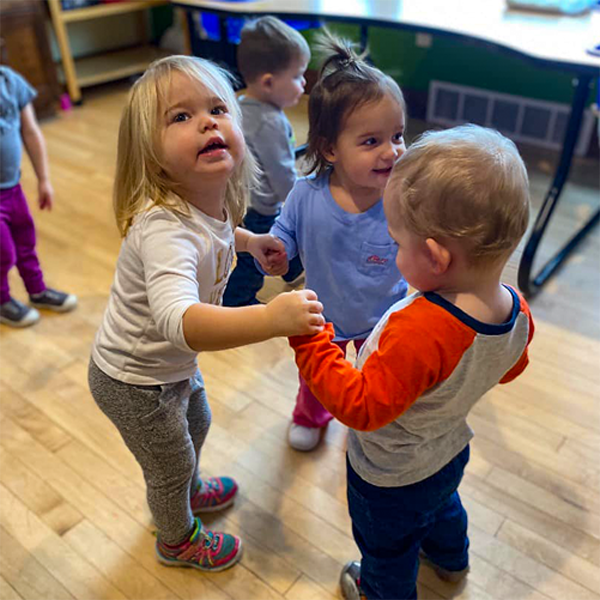 CALL TODAY TO SCHEDULE
A TOUR! 920-871-4011
The teachers at St. Mary Catholic Learning Center have cared for each of our three children over the last 4 years. With the incredible love and nurturing environment they have provided, our children absolutely love going to daycare. From their focus on "learning through play" to eating healthy meals together, to taking daily walks to the park, I am always comfortable knowing they are in great care. ~Dana & Ross
The teachers at St. Mary Catholic Learning Center have cared for each of our three children over the last 4 years. With the incredible love and nurturing environment they have provided, our children absolutely love going to daycare. From their focus on "learning through play" to eating healthy meals together, to taking daily walks to the park, I am always comfortable knowing they are in great care. ~Dana & Ross